Peter's place
This is
Peter van Sebille
's little corner on the internet. A place where I document my, mostly software,
hobby projects
.
About me
Just like so many of my contemporaries, I've been playing around with home computers since when I was an early teenager. My first digital love was the TI 99/4a. My second, the Schneider CPC464 which was a German rebranded (in boring gray colors!) Amstrad CPC464.
This was all about typing-in games from computer magazines. Remember the long pages of hex code! And also about writing both BASIC programs and, in case of the Amstrad, Z80 assembly.
From the age of 14-15 I knew I would go study computer science at the University of Delft, where I graduated in 1995. I not only have very fond memories of Delft because of my time as a student, but also because this is where I met Birgit, the love of my life. Born and raised in the beautiful, historic city of Delft, she was 4 years ahead of me; also studying computer science, graduating in 1991.
I recently found a copy of my Master's thesis which I did at NIKHEF in Amsterdam. Another blast from the past is this report (Dutch) describing an utility that mounts a Linux ext2 file system in MS-DOS. I wrote that in 1995 for my Desing and implementation Operating Systems class.
We've lived in Rotterdam between 1994 & 1998, where I worked as an IT consultant (PAC in the Hague, Xirion in Utrecht and Origin/BSO in Rotterdam).
In 1998 we moved to the UK, where we lived in the great city of Manchester for 13 years. Whereas Manchester was a boring, gray-industrial city when we arrived in 1998, it was very vibrant when we left in 2011.
In the UK, I've worked at Sony Ericsson for just over 10 years. Our software department was responsible for all on-device software for Sony Ericsson's Symbian-based mobile phones. I'm very proud to be one of the engineers having worked on the iconic R380 (still Ericsson at the time). The R380 was the first mobile phone released on Symbian OS.
During my time in the UK I was most productive in my hobby projects. First porting software to Psion devices, then playing with porting Linux to those devices, and finally porting software to Sony Ericsson's Symbian-based mobile phones. In meetings with people from the Symbian industry I regularly got introduced as "the guy who ported Doom to Symbian OS" :-)
In 2011 we moved back to the Netherlands where I spent 3 years at TomTom working on navigation software for both TomTom's own GPS devices and automotive customers.
Between 2014-2017 I worked at Canon Europe as Director R&D in Healthcare IT.
I currently work at De Haan IT as CIO working on cash register software and solutions.
---
About yipton.net

Yipton is the name of a city on the world Cadwal in the trilogy Cadwal Chronicles, written by my favorite science fiction writer Jack Vance. It sounded quite unique so in 1998 when I moved to the UK and became UK ISP Demon.co.uk's customer, my website was yipton.demon.co.uk. In 2002 I bought the domain yipton.net.
Other Jack Vance references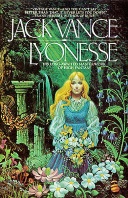 I've operated as a contractor for a few years in the UK, trading under the name Suldrun Ltd. Suldrun is a princess in the trilogy Lyonesse Trilogy.

When in 2014 I needed a name for a sloop I'd bought, I turned again to Jack Vance for help. I choose Madouc, a fairy-child who was switched at birth with Suldrun's baby Dhrun. Madouc's adventures are the subject of the 3rd book in the Lyonesse Trilogy.
---
Code snippets in the header
For those of you who care: In the header of my web-pages you see four code snippets from my own hand. From left to right:
And yup, I do like low-level system programming :-)
---
Contact me
Email me on peter at yipton dot net.